Enrichment Lab
Central Question:
When combusting different biomass fuels, which will create the most energy?
Objectives:
• The student will understand and demonstrate energy acquisition through soybean plants and compare it with traditional energy sources.
The student will identify how energy from soybean and other plants can be used for alternative fuel and other uses.
The student will understand how agriculture is at the forefront of alternative fuel production.
Related NE Science Standards:
SC12.3.3 Students will describe, on a molecular level, the cycling of matter and the flow of energy between organisms and their environment.
Anticipated Length: 90 Minutes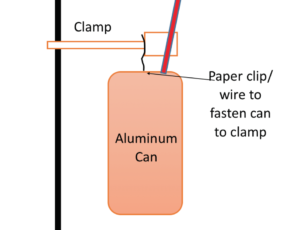 Download Biomass to Biofuel Lab (pdf)